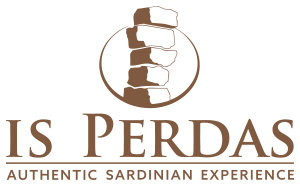 Agritourism, Resort & Glamping Tents

Rooms
The memory of tradition and the reference to ancient crafts are enclosed within our seven splendid rooms, to give an authentic and unforgettable experience.
Agritourism Is Perdas
Sardinian cuisine is a simple and genuine philosophy of life, with local products that are offered according to the season.
Fruit of the Earth at 360º
Between Tradition & Innovation
Welcome to IS PERDAS, a special location surrounded by nature, where you can stay in one of the exclusive rooms in the structure or live the experience in one of the Glamping Tents. It is also the ideal location to celebrate weddings and private events of any kind, thanks to the presence of four large internal rooms and wide open spaces.
IS PERDAS was born to give travelers who are staying there an authentic experience, unique sensations of relaxation and well-being. It also offers a catering service at the farm, offering genuine dishes linked to tradition.
The structure is located in Sarcidano, the heart of Sardinia at the gate that joins the Campidano to the Barbagia and bordering the lush hills of Trexenta and Marmilla. It's a territory rich in history, traditions and unspoiled nature. An exclusive environment, out of the ordinary, where you can behold true value and the true generous heart of Sardinia.
Weddings, Ceremonies, Parties and Events

Your location

Situated in a suggestive landscape, Is Perdas is the ideal location to celebrate weddings, ceremonies, private parties and events.