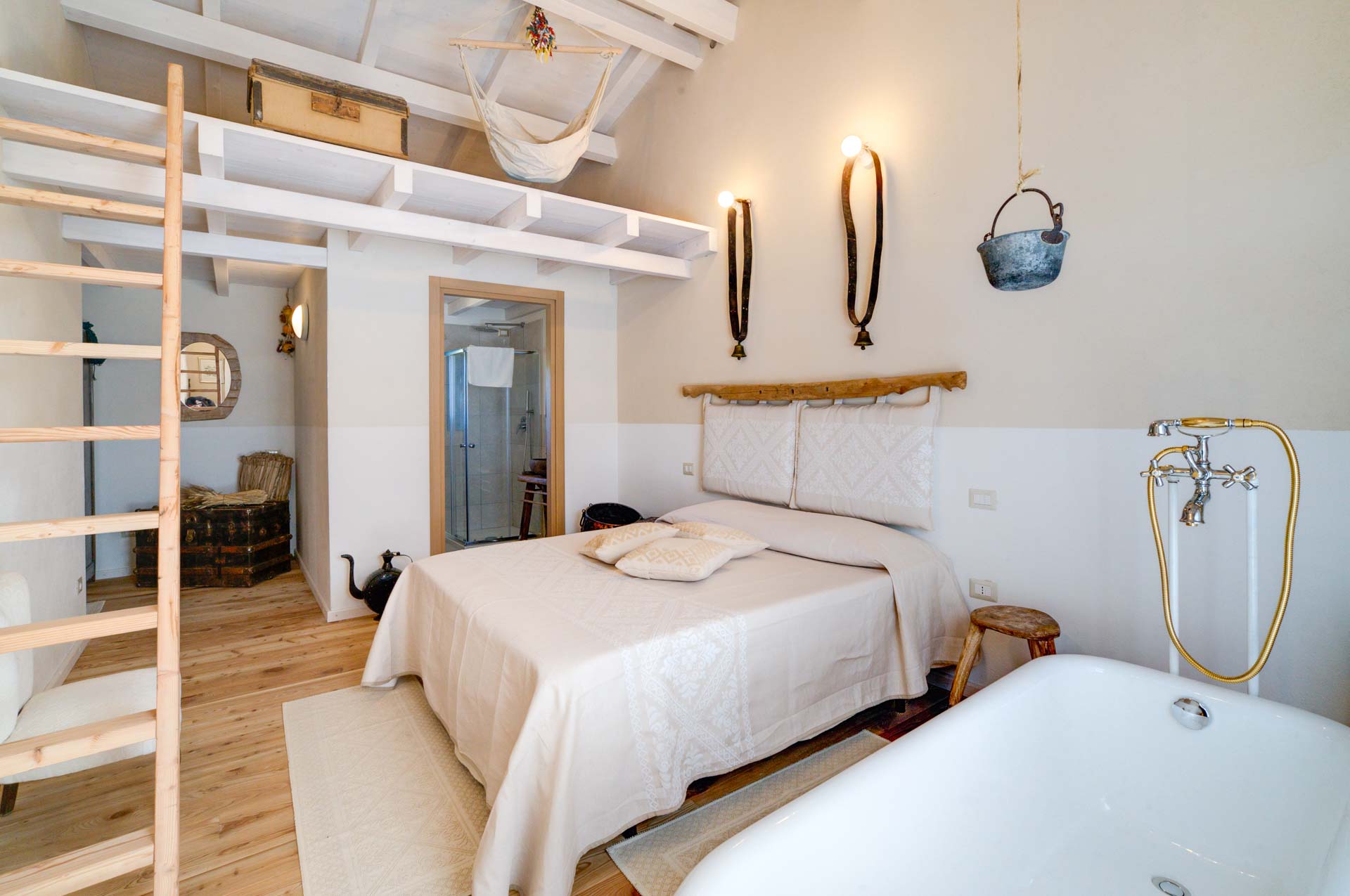 The Rooms
SPECIAL ROOMS FOR UNIQUE MOMENTS
Is Perdas has 7 double bedrooms (twins if necessary), each with private bathroom and with additional beds on request.
Each room is inspired by an ancient art or craft and meticulously furnished to offer a unique and comfortable experience
What makes each room special and unique in its own kind are both the details chosen for the furnishings and those used for the finishes of the private bathrooms, made in different colors of cement tiles and equipped with beautiful stone sinks.
In addition, seven large windows, one for each room, frame a splendid view from the village at the foot of Is Perdas borders to the countryside behind, to even reach the island's borders on clear summer nights, where it is sometimes possible see the lighthouse of the port of Cagliari.
Traditional homemade desserts, freshness and authenticity of local products await you every day when you wake up for a hearty breakfast, which you can enjoy quietly in the inner room of the structure or comfortably outside, enjoying the first rays of the sun and a uncontaminated air, to immediately regenerate your mind, your soul and your body.