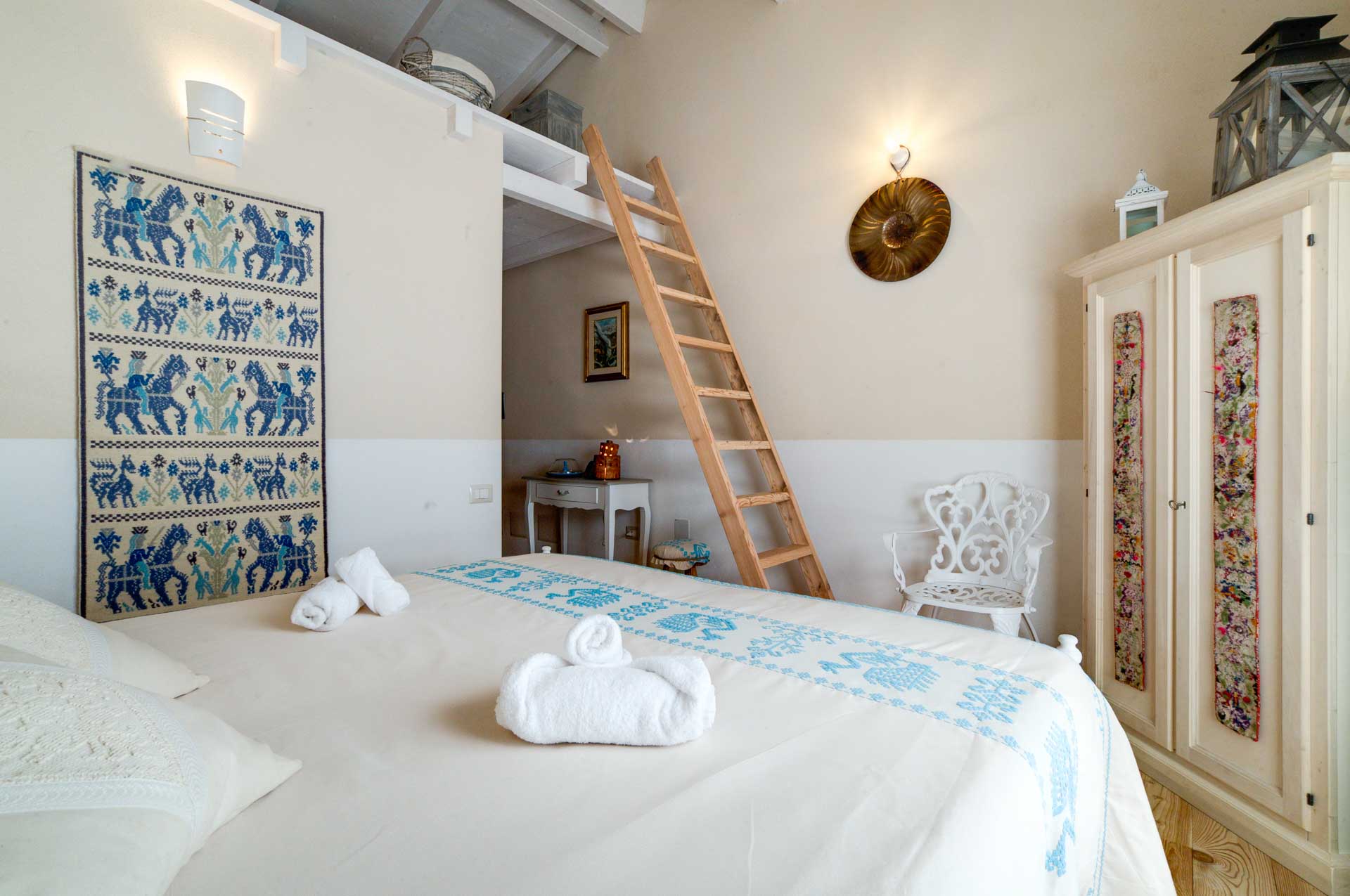 The Artist
GUESTS: 2, double room m2 13 , bathroom m2 4.
"Free like air, wandering the earth without land or herd… a loaf of bread, two apples in a bag, I walk through my small world suspended by the grand nature, and I observe the life that pulses inside. " Mario Cesare.
This first room, designed to accommodate people with disabilities, is dedicated to the versatile artist Gergese Mario Cesare who, through his art, has always transmitted and represented feelings of simplicity and essentiality, naturalness and humanity. These elements have also guided the entire "IS PERDAS" project.
Air conditioning / Free WiFi / Private bathroom / Breakfast Buffet / Relax mezzanine / Panoramic view